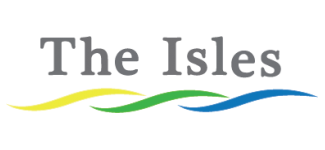 Your Review
Submit a Review

Resident Reviews
|Recommended: Yes
Good, but overpriced and unethical management. — The ward is great and the people that live here are all really nice and personable. The management knows that the social scene is great and they take advantage of that. They overcharge you for parking, rent, and utilities all because they know you're willing to pay a premium to be a part of a great ward. It's not as if the apartments are that much better than any other apartment complex in Provo. The amenities aren't even that great. They just know that upper class kids live here and are willing to overcharge you an unethical amount of money just because they can. It doesn't matter if you've been loyal to living in the isles for years-- they'll up the price on everything because they know some poor soul has their name on the waitlist that's too naive to realize how they're going to screw them over with the price. I mean c'mon 65 a month for parking That's absurd.
Thank you for your review, Connor. We really do try hard to make The Isles well kept and pristine. Our pricing is in line with the Provo market and truly value the high number of people that choose to stay with The Isles each year. You are right, the people that live here are awesome and make The Isles a better place.
|Recommended: YesIt's a fun, great place to live — Great ward, good people, fun place to live
|Recommended: YesGreat Place — The Isles is pretty sweet
|Recommended: YesClean and great enviornment. — Its a great place to live Its clean, but there are small rooms for the price that you pay. Parking is a nightmare, especially if you don't have a parking spot and attend school at night. You will most likely be walking a couple blocks in the dark to get from your car, to your apartment.
|Recommended: YesI have loved living here the past 2 years. Very nice apartments and very clean — Absolutely love it here. Highly recommend.
|Recommended: YesBest place in Provo so far — Nice apartments and environment
|Recommended: YesI love living here — It's really nice and so close to campus. A little expensive but worth it because it's so close to campus.
|Recommended: YesBest Apartments South of BYU Campus — The Isles provides a very comfortable lifestyle for students. I have enjoyed living here and being part of such a fun community.
|Recommended: YesBest Spot to Live in Provo — Super convenient, close to campus, an amazing church ward, high quality people, probably a little too expensive, great staff, super nice rooms, and overall a wonderful place to live.
|Recommended: YesThe property is taken care of and really nice — This has been a great place to live. it has a wonderful set up and wonderful people
|Recommended: YesBest living in Provo — The isles is the best apartment complex I have lived at in Provo. Not only are the apartments nice and big but the atmosphere here is hard to beat. I highly recommend living here
|Recommended: YesVery clean and well kept. Super social and fun. — Everyone is super nice and friendly. It's a very clean happy environment 10 10 recommend
|Recommended: YesPretty awesome. It would be nice if there were some more parking. — you should live here
|Recommended: YesClean, well kept, and a great place to live. — The best part for me is how close it is to campus and having my private room with lots of space. The people are great and management does a good job.