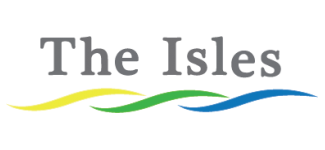 Your Review
Submit a Review

Resident Reviews
Best Spot to Live in Provo
|

Recommended: Yes
The property is taken care of and really nice|Recommended: YesThis has been a great place to live. it has a wonderful set up and wonderful people
Best living in Provo|Recommended: YesThe isles is the best apartment complex I have lived at in Provo. Not only are the apartments nice and big but the atmosphere here is hard to beat. I highly recommend living here
Very clean and well kept. Super social and fun.|Recommended: YesEveryone is super nice and friendly. It's a very clean happy environment 10 10 recommend
Pretty awesome. It would be nice if there were some more parking.|Recommended: Yesyou should live here
Clean, well kept, and a great place to live.|Recommended: YesThe best part for me is how close it is to campus and having my private room with lots of space. The people are great and management does a good job.
The isles is a friendly environment where its safe to make memorable college experiences.|Recommended: YesThe isels is a very clean and safe apartment complex to live at. It is very warm and welcoming place to live with students who have fun together
Really enjoyed living here|Recommended: YesI've really enjoyed living here. The first semester, parking was tricky and had a tough rooming situation but the staff was incredibly helpful in finding me a new room that was a better fit. They've always been super helpful and kind.
I love it here except for the parking and noise issues|Recommended: YesSo I feel like there isn't enough parking available in the parking garage or on the street. Also I have a handicap pass and there are never any handicap spots available. This is my main frustration. PLEASE GET MORE PARKING. Noise - only really an issue between the rooms within an apartment. I haven't really had many issues with hearing neighbors.
Simply the BEST|Recommended: YesThere is no place better than The Isles. The management team is the best, the whole complex is always nice and organized, great amenities and great location
The Isles is a beautiful complex with amazing people.|Recommended: YesThe Isles is beautifully designed with amazing staff and residents. The size of the complex helps the residents there to be tight-knit and helps everyone feel like family. Most everyone who lives there is highly motivated and full of integrity which makes it an inspiring place to live in addition to how well-kept the place is with quick and helpful staff and maintenance. There are always issues that come up, but the staff seem to really care about the residents' well-being and help keep things running well and organized.
Love it here at the isles|Recommended: YesI really enjoy living here and am grateful for my contract. I am concerned about the limited accessibility for parking for the residents because due to the long wait list, I've had to park on the street, sometimes almost a mile and a half away from the residence. However, that is my biggest complaint. I really do enjoy living there. The ward is great. My neighbors are so sweet and kind.
Best Housing in Provo Hands-Down|Recommended: YesThe Isles is amazing. The apartments are excellent, the staff is friendly, and it's about as close to BYU campus as you can get. The other tenants here are friendly and inviting, and overall it is hard to have a negative experience at The Isles.
I LOVE IT|Recommended: YesIt's like living at home but with friends. It's nice and reliable but you get to have fun if you want.
I'm never moving|Recommended: YesI have lived in a couple places in Provo, and the Isles takes the cake in every category. I felt welcome the minute I walked in. There is a great culture here that can be felt by coming to any party, ward activity, or casual Tuesday night spikeball tourney. I'm never moving.