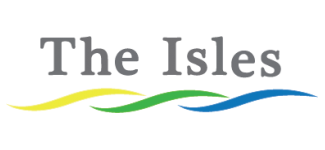 Your Review
Submit a Review

Resident Reviews
Comfortable, reliable, convenient place to live
|

Recommended: Yes
Great Complex|Recommended: YesNice rooms and apartments. Fun atmosphere.
AMAZINGGGG|Recommended: YesThis is THE place to live. It's so nice, the people are nice, and the ward is unreal. I would highly recommend living at the Isles. Best place in Provo by far.
I love the small community feel of the Isles|Recommended: YesThe Isles ward is the BEST The people are nice, the apartments are cute, spacious, and have the nicest kitchens. I wish there was a gym but the hot tub and pool are very nice. I love this place.
I LOVE it |Recommended: YesI would tell them it's great great people, clean and nice apartment, great ammenities
Love it |Recommended: YesI have lived at the isles for 2 years and am going on my third. Great place to live would recommend it to anyone. I've been gone all summer and can't wait to get back
Nice place to live, great location
|Recommended: Yes
Nice place to live, parking is very difficult if you don't have an assigned spot and there are some problems with different parts of the apartment but that is expected in Provo housing.
Hi Missy! Thanks for the review! We understand parking can be difficult and do our best to get parking to everyone as quickly as possible! I did want to inquire about some issues around your apartment. Can you email us and we can make sure to fix any problems that you may be having? Thanks! Isles Management
Great|Recommended: YesReally fun, social, comfortable
Best place to live in Provo|Recommended: YesThe Isles are very close to the campus, have nice underground parking garage, private rooms, washer and dryer in the apartment and nice neighbors. If you can afford it, this is the best place to live as a student
Love the property and location|Recommended: YesIt is fun, and very social. The ward is amazing. Office is quick to respond and help. Utilities are very nice as well. Being this close to campus is amazing.
The best |Recommended: YesIts way nice, like living in a hotel.
Amazing |Recommended: Yesawesome place to live in Provo
Fantastic place to live with poor parking availability.|Recommended: YesI would tell them it is amazing besides the limited parking spaces.
Pure Love|Recommended: YesAbsolutely love the isles. Worth every penny.
Suggestions
|Recommended: Yes
recycling and a ping pong table would be very valuable additions to our amenities at the isles. most clubhouses will have one also not being able to pay online is NOT ideal
Hi Megan! Thank you so much for your feedback! We will definitely look into adding ping pong and recycling! Online payments were down for the month of August and we apologize for the inconvenience! Thank you, - Isles Management