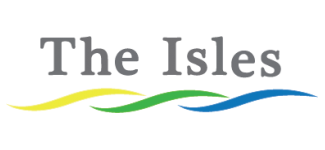 Your Review
Submit a Review

Resident Reviews
|Recommended: YesHighly Recommended — Very satisfied with my time here at the Isles. Close to campus, clean, management communicates well and is very helpful. Not to mention the great great people live here If there's an opportunity to experience the Isles, don't hesitate
|Recommended: YesThe Isles is THE PLACE — Moving to the Isles was the best decision The complex is always clean The apartments are so nice and updated The location is prime for BYU students And the bishopric and the ward are 10 10 It doesn't get better than the Isles You need to live here
|Recommended: YesBest place in Provo — 10 10 would recommend. The isles is the best community in Provo. We are one big family with all of the amenities you need and only steps from campus.
|Recommended: YesSuper friendly atmosphere — I never want to leave the Isles. It is an excellent location, a short walk from the testing center and LSB on BYU campus. It is very well run and reliable. Because the whole complex comprises a single ward, you feel like one big family. It is a super friendly atmosphere. I would recommend The Isles to anyone.
|Recommended: YesAbsolutely have loved every second of living here — Every second of living here has been amazing, I love the apartments, community, and staff. The kitchen and living room already have some character and once adding some of our own touches it looks like home.
|Recommended: YesClean. well maintained. Social. Convenient — I have lived in many apartment complexes in Provo and The Isles is by far the best. It's clean and well maintained. When friends come to visit they can park in the BYU parking lot just north of the complex anytime after 5. Most other places are tight on parking and can make it very inconvenient for visiting friends and family
|Recommended: YesGreat place to live — The Isles is a great place It's a little on the pricier end for apartments in Provo, but worth it. It is right across the street from BYU campus and close to stores and restaurants. Garage parking is limited if you don't want to park on the street, but there is a waitlist if you're willing to wait a little bit. Management is very helpful and responsive to questions.
|Recommended: YesThe property is well taken care of. — The best thing about living at the isles is the location. If you go to BYU, then you are as close to campus as you will get. The apartments are very nice and spacious. Bishopric and ward is amazing, probably the best in Provo
|Recommended: YesA well kept and well run property — I love living at the isles. The management does a good job of keeping things looking nice. The only thing they do that I don't agree with is the cleaning checks. I believe that if you fail your first check you shouldn't have to pay, but if you fail the re-check then you should have to pay. That way you have time to fix whatever they pointed out in the first check because sometimes they are really nit picky and fail you for dust on the hinges.
|Recommended: YesComfortable, reliable, convenient place to live — Fantastic location close to BYU , reliable services great management and maintenance staff , awesome amenities washer dryer in unit, basketball court and piano in clubhouse, etc. , and great people all make The Isles one of the best options for student housing in Provo.
|Recommended: YesGreat Complex — Nice rooms and apartments. Fun atmosphere.
|Recommended: YesAMAZINGGGG — This is THE place to live. It's so nice, the people are nice, and the ward is unreal. I would highly recommend living at the Isles. Best place in Provo by far.
|Recommended: YesI love the small community feel of the Isles — The Isles ward is the BEST The people are nice, the apartments are cute, spacious, and have the nicest kitchens. I wish there was a gym but the hot tub and pool are very nice. I love this place.
|Recommended: YesI LOVE it — I would tell them it's great great people, clean and nice apartment, great ammenities